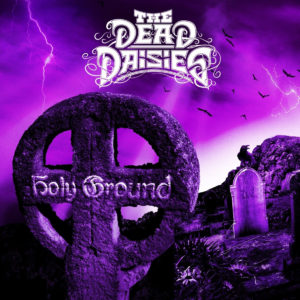 So who said Rock was dead! The Dead Daisies' album "Holy Ground" hit the global rock charts and soared to dizzying heights with the best charting for any of the band's albums to date!
'Holy Ground' Global Rock Chart Placements
No. 1 on Japanese Hard Rock/Heavy Metal Chart
No. 2 on the UK Rock & Metal Chart
No. 3 US Billboard Current Hard Music Rock chart
No. 5 on the US Billboard Current Rock Chart
No. 6 on Canada on the Hard Music Rock Chart
No. 11 on the Swedish Hard Rock Chart
Related Links and Stories
https://thedeaddaisies.com/
https://www.facebook.com/TheDeadDaisies/
https://twitter.com/thedeaddaisies
https://www.instagram.com/thedeaddaisies/
The Dead Daisies New Album 'Holy Ground' See's The Light Of Day
Marked as
The album "Holy Ground" of the multinational group The Dead Daisies explodes in the world rock charts!!
Subscribe to TotalRock's free monthly newsletter